Though the Honda Civic sedan has been a best-seller for decades around Franklin, Nashville, Murfreesboro, and Madison TN, we haven't heard a single peep of discontent about the model's intrepid new redesign for 2016. After all, who could be upset about major upgrades to horsepower, efficiency, design, and
With big updates to 2016 Civic LX, EX, EX-T, EX-L, and Touring models, this small sedan is packing a punch far above its usual pay grade. And you won't want to miss out.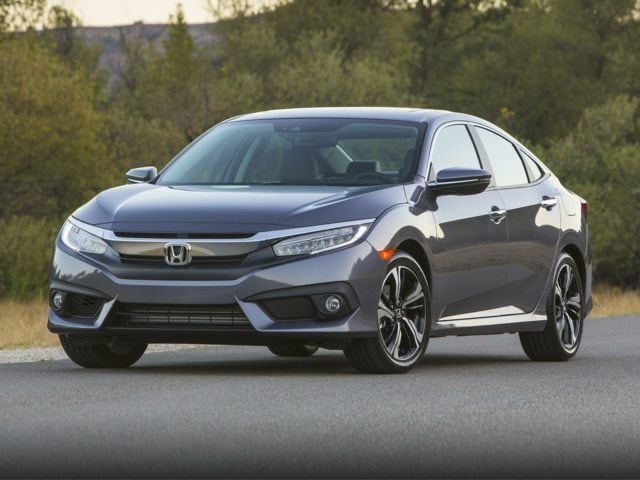 Explore 2016 Civic Performance
Both the standard 2.0-liter four-cylinder engine and available 1.5-liter turbocharged four-cylinder (the very first turbo to be included in a Civic) offer capable power in the new model, with 158 HP in the former and 174 HP in the latter. All upper trim levels come standard with the brand's smooth and efficient CVT, but the Civic LX does offer a six-speed manual transmission for purists who prefer the shift-yourself method.
With the re-tuned powertrains, Civic models are available to deliver a more fun and more comfortable ride quality both while cruising in the city and hauling on the highway. Get a feel for yourself today--come take a test drive.
Explore 2016 Civic Style and Design
Not everyone can just dish out the cash for a luxury car; but it would be nice. Fortunately, the handsome and surprisingly premium new Honda Civic makes more a very fair compromise.
The exterior is hardier and sportier than the sedan has been in recent generations, in a certain "return to form" that we just love. Its figure is expressive and aggressive, its roofline slopes into an almost fastback or coupe shape, and even the grille screams "come at me". No more wallflower looks for this compact. Inside, the Civic adds more soft-touch features, advanced sound and connectivity, and new on-board smartphone hookups.
Learn more about the 2016 Honda Civic here, give us a call to chat with an expert, or visit us in person to get a good look at this bold, ambitious, and groundbreaking new sedan.