| | |
| --- | --- |
| | |
|  Honda Accord |  Toyota Camry |
A Direct Comparison to Help You Choose Between the 2021 Honda Accord and 2021 Toyota Camry
If you have been looking for a sedan that has a wide range of impressive features, the 2021 Honda Accord should be near the top of your list. Honda models are known to be some of the most dependable, but the 2021 Honda Accord also shows you that they are innovative and powerful. We want to give you a closer look to ensure you see why it should be the model you add to your driveway.
Another popular sedan that you might have come across is the 2021 Toyota Camry. Both models have proven they can be right for every commute and road trip, but we want to help you find one that is right for your life. Our comparison looks at each model to help you decide which will be the best fit.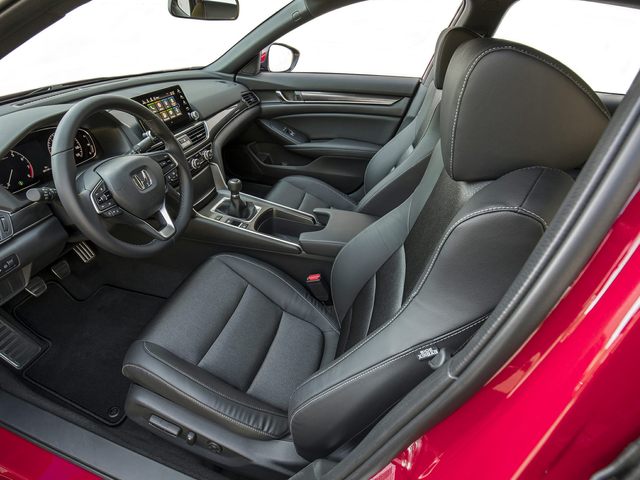 2021 Honda Accord vs 2021 Toyota Camry
The base engine of the 2021 Honda Accord will give you more torque than the base engine of the 2021 Toyota Camry.
The 2021 Toyota Camry only comes with an eight-speed automatic transmission, while the 2021 Honda Accord has a ten-speed automatic transmission.
Both models come equipped with a variety of advanced driver assistance features.
You'll get more cargo space when you choose the 2021 Honda Accord as your next vehicle.
The 2021 Honda Accord comes with more passenger space than the 2021 Toyota Camry does.
If you want more legroom, you want the 2021 Honda Accord.
A larger infotainment screen is standard for the 2021 Honda Accord than the 2021 Toyota Camry comes standard with.
Dual-zone automatic climate control is a standard feature of the 2021 Honda Accord, but the 2021 Toyota Camry trim upgrades to have it.
Advanced features like wireless phone chargers are available for both models.
Each model offers a hybrid powertrain to replace the gas-powered option.